To years ago I wrote the blog post "I now have 100 visitors on my blog every day". I am glad and proud to write that I now have on average 250 visitors every day. Last year I did a lot of work writing a new blog post every week, however I was hit hard during Google's algorithm Update in May 2020, my traffic dropped to about 1/3. Honestly I was almost at this level of traffic before that. I have also set up a Twitter account recently, which is not driving much traffic yet, as I still have much to learn in Social Media (and probably not much interest :) ).
My blog started back in 2016, it is still a hobby project where I write about what I like or items I find of interest. I use my blog to keep up with SEO and web development as I have great interest in these topics, I of course also like to share great solutions to software related problems, both others and my own.
But let us look at some of my numbers.
The numbers
One very odd thing that has happened lately is that my Google traffic dropped (search algorithm update), but my bing traffic went up: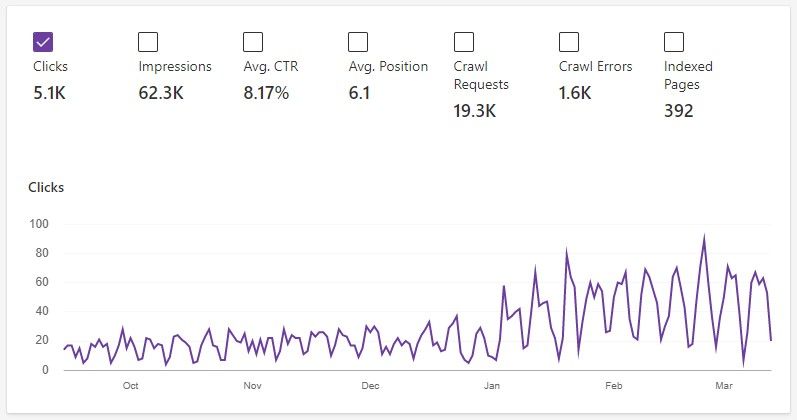 As you can see from the above the traffic almost tripled out of nowhere. The image is from Bing Webmaster tool which I have started using again lately. They have updated their tools and in my opinion are now almost as good as Google Search Console.
You can see my weekly average of visitors here, it is almost at 300, but I wrote 250 in the title of this page to not mislead :)

Below is my traffic from different browsers. My site is mostly for software web developers, so it is surprising to see the increase in users using Edge over Chrome. Then again Edge has started to use Google's Chromium Engine. It could also be explained by the increase in traffic that I am getting from Bing, as most users of chrome will likely not be using Bing.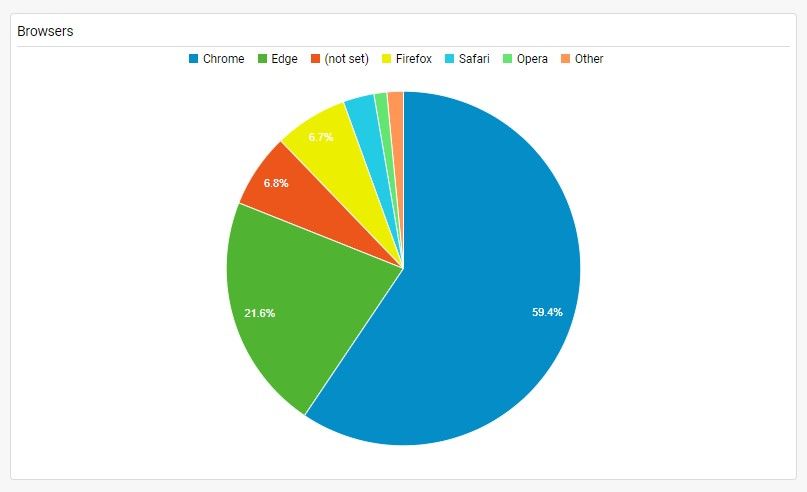 Looking at the search engines used (referrers), it seems that other search engines are winning terrain over Google:

I see more users coming from both duckduckgo and ecosia (along with Bing), which is probably a result of two trends. The world is focusing on becoming green and sustainable (ecosia) and has become more aware of what Google uses our data for and how they tailor our results (duckduckgo).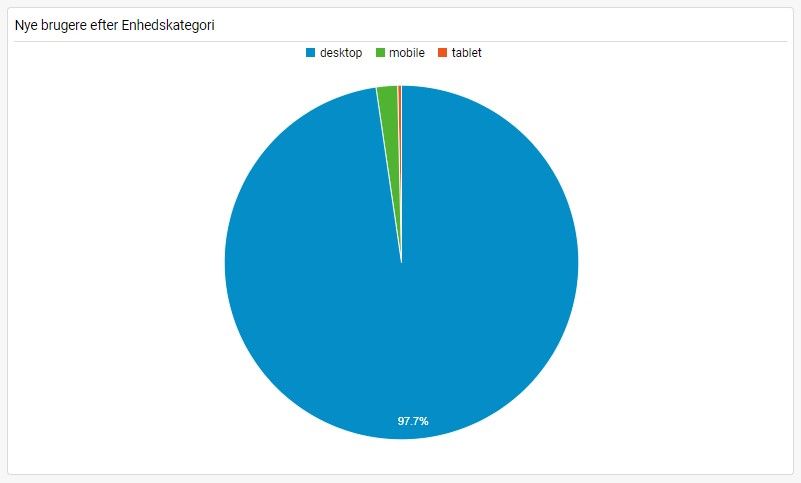 There seems to be nothing new in the device section, my users are still using desktops, which makes a lot of sense since this blog is on software development :)
That is it!
The next goal is one thousand users every day on weekly average. I hope it goes faster this time and that I do not get hit by another search algorithm update.
Any comments? let me know down below!