You are likely here because you are waiting for your site on Ezoic to be set up. While waiting, I found several pages with people complaining about "Waiting on Google to review your domain" step for their Ezoic approval:
In the above people complain that this takes weeks and some even almost a month! I requested this on Monday the 1st of August and it was completed on the 4th of August, so 3 business days in total for me. I thought I would create this post regardless of whether it took hours, days or weeks to give yet another indication for those who are waiting. The message in Ezoic setup looks like the following: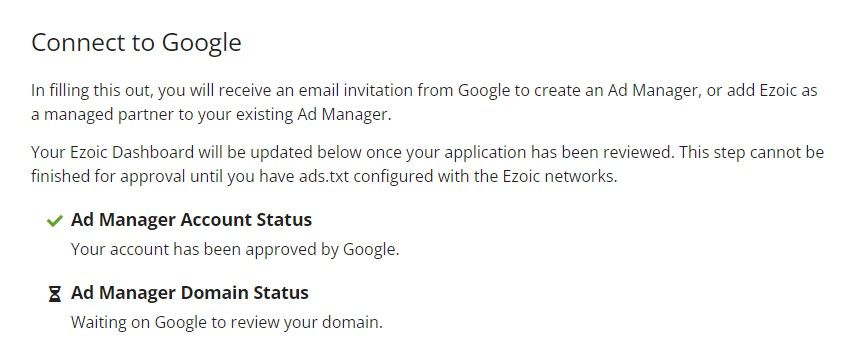 Sadly there is nothing we can do about it but wait, if you come around this page, please leave a comment down below with how long it took for you! I think we all would like to know. If it takes more than two weeks I suggest that you reach out to Ezoic, they want to help!
I hope you found this helpful!